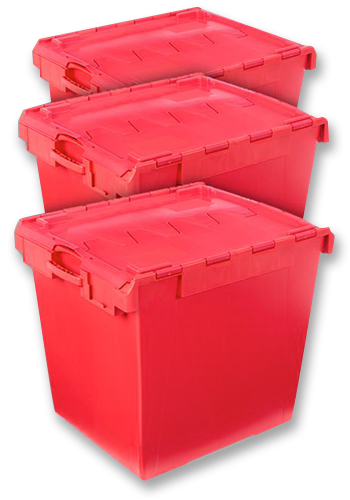 Our  resource collections are FREE to borrow (pick up from our office)
Email office@18hours.org.uk with enquiries.
They enable teachers to engage pupils with global environmental issues and learn from inspiring individuals and organisations around the world.
They encourage teachers to make local links, supporting pupils to decide how they might want to make change and have an impact on global concerns.
We have a wide range of global education books, boxes and activities for teachers to borrow, including:
Adinkra printing 
Cross curricular collection using a textile tradition from Ghana to explore children's values and identity.
Mexican Day of the Dead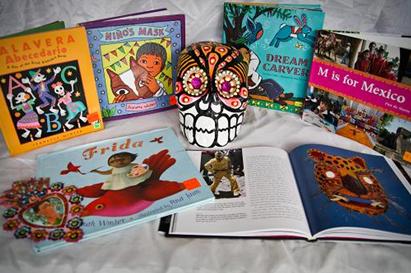 A collection exploring this ancient festival with opportunities for teaching Spanish.
Chicken surprise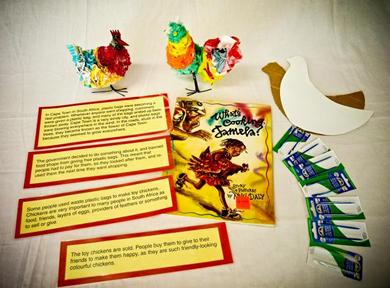 What was the result of a plastic bag ban in Cape Town, South Africa? Make your own chickens from old plastic bags and find out about Jamela's own chicken.
Toys and Children's Rights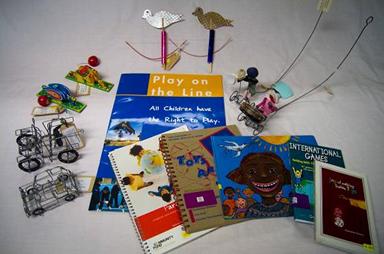 A wide range of activities to learn about the UN Convention on the Rights of the Child through global games and toys, picture books and design and technology tasks.
Kente cloth
Touch this beautiful, hand-made cloth and learn how Kofi finds out to weave in Bonwire, Ghana. The magical 'Spider Weaver' tells the legend of the cloth and ideas given for classroom weaving activities.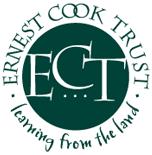 The Ernest Cook Trust Global Sustainability boxes 
Thanks to the grant from the Ernest Cook Trust, 18 Hours has been able to develop three new colourful and diverse resource collection boxes which bring together artefacts sourced through contacts in India and Kenya with lively picture books and teaching materials to inspire teachers and pupils alike.
Children's Rights: Toys and Play (download)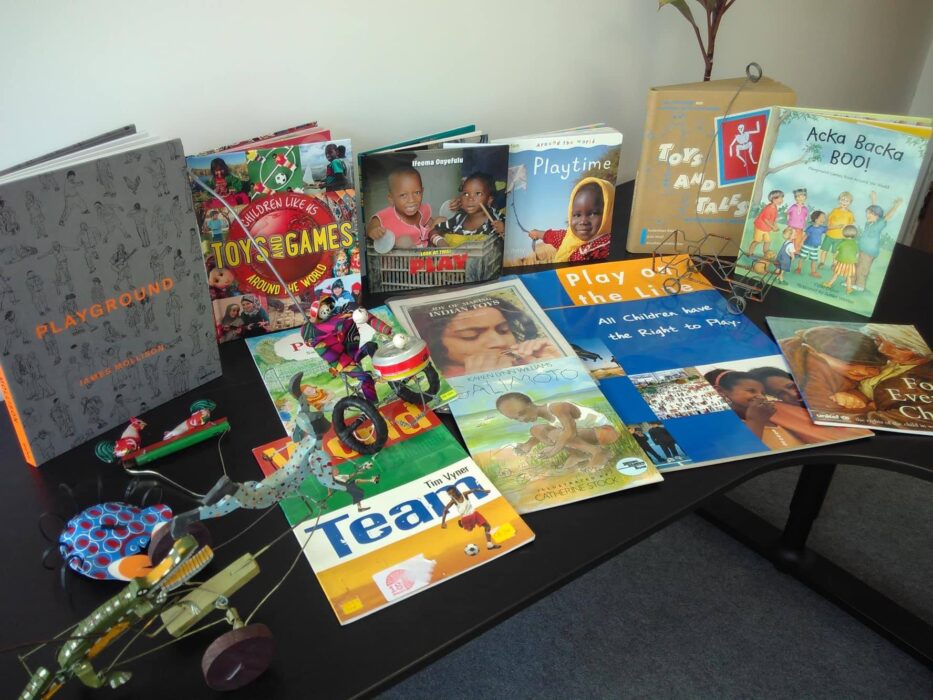 Wherever children play they find creative ways to make and use toys whether bought or made from materials that are available to them. A range of handmade recycled toys give inspiration for children to make their own toys from waste materials and learn about the production and waste cycle of the toy industry. How can pupils or the school find ways to reduce toy waste?
Create solar powered toys. This collection includes a set of solar circuits children can put together and add to solar whirlie toys, learning about harnessing the power of the sun.
"Excellent resource boxes that mix the contemporary and the traditional."   (Sacred Heart RC Primary School)
Sustainability and Campaigning – India (Deforestation) (download)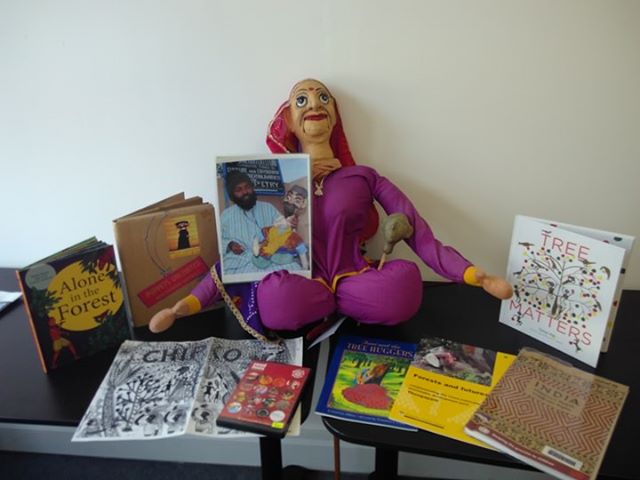 The Chipko movement in India focused on ways to prevent deforestation and its effects on the local environment and communities. Beautiful picture books explore traditional tales of women who have literally 'hugged the trees' in order to protect them and save them from being destroyed.
 "We can easily find ways to fit in with current topics." (Sacred Heart RC Primary School)
Wangari Maathai's Seeds for Peace (download)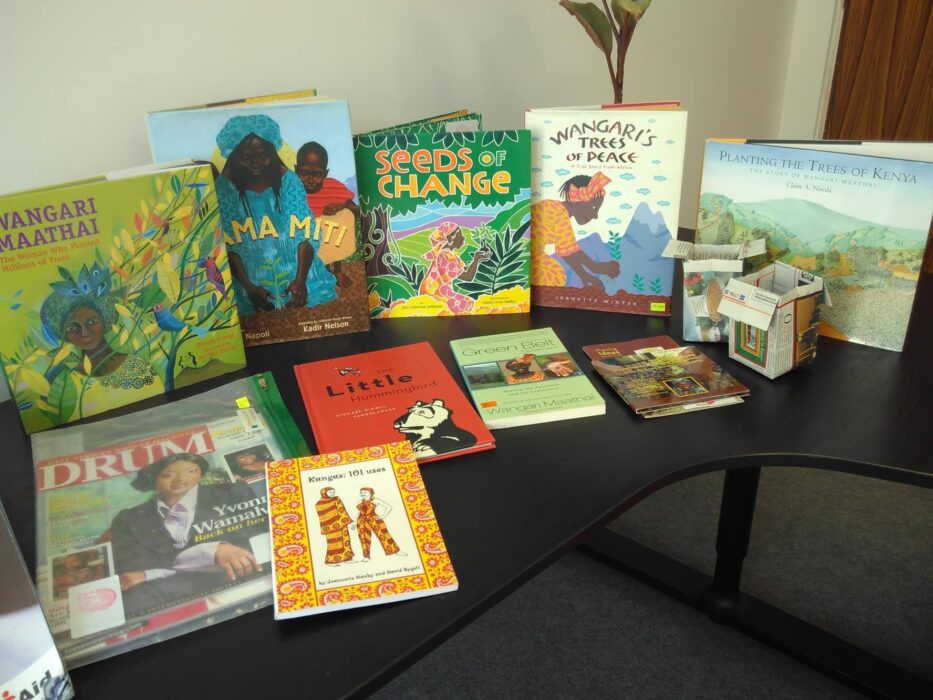 Wangari Maathai received the Nobel Peace Prize in 2004 for her efforts to lead women in a nonviolent struggle to bring peace and democracy to Kenya through its reforestation. Her organisation planted over thirty million trees in thirty years. This collection tells the story of an amazing woman and an inspiring idea.
 "Information given to open the minds of our children to help them understand the world better." (St Mary Star of the Sea Primary School)