Read Your Way started in 2019 to encourage reading among children and young people in Hastings.
It's part of the Get Hastings Reading campaign from Hastings Opportunity Area and includes reading events around Hastings, over 10,000 books donated to children across Hastings and accessible public reading areas set up around town.
Thank you to Kevin Graal for his latest beautiful story, produced in March 2021 for Hastings Storytelling Festival and Read Your Way Hastings
Family Reading Group
This group of parents and children from St Leonards Primary Academy was meeting weekly for storytelling workshops with Xanthe Gresham. Due to Covid 19 and lockdown, the Family Reading Group can't meet, so Xanthe has put some stories here instead!

Read Your Way Hastings will be working with St Leonards Festival to make a Children's Parade all about BOOKS! At the moment this is planned for Sunday 25 October 2020, but this might change because of Coronavirus, so watch this space…
Click here to take part in the parade.
Past Read Your Way events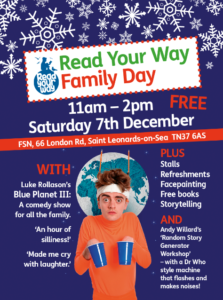 December 2019: Read Your Way at Christmas
A free family event at FSN in Central St Leonards
Comedy, workshops, storytelling, face painting, stalls, music, refreshments and Santa. Highlights included Luke Rollason's live comedy show, Blue Planet III and Andy Willard's 'Random Story Generator'.
Over 50 free books were given out to children.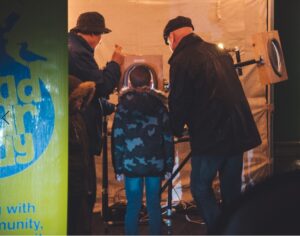 October 2019: Talking Heads
A free family installation in Hollington as part of Hastings Storytelling Festival
Passers by had 3d photos of their faces projected onto giant screens and watched as famous poems and texts came from their mouths.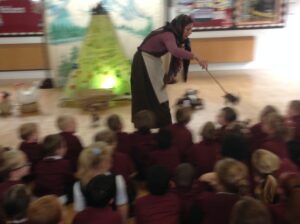 October 2019: Oskar's Amazing Adventures
A puppet show at Churchwood Primary School as part of Hastings Storytelling Festival
60 key stage one children enjoyed Oskar's Amazing Adventur from Theatre Fideri, about a day in the life of a mischievous puppy in the Swiss mountains. The show was attended by the author, Colin Granger.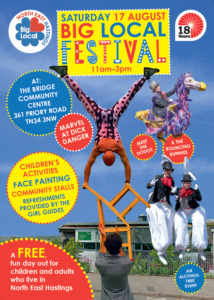 August 2019: Big Local Festival
Free community festival at The Bridge Community Centre
Families from North East Hastings enjoyed puppet shows, face painting, street theatre and storytelling. At the event, Read Your Way gave away free books. The event was produced for Big Local North East Hastings.
Read Your Way is led by the Education Futures Trust and a consortium of partners: Culture Shift, FSN, 18 Hours, Hastings Storytelling Festival and the National Social Marketing Centre