Sat 25 March (12-4pm)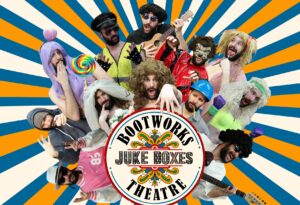 Jukeboxes by Bootworks 12pm/1.30pm/3pm (every 7mins for an hour) Abbey Green
Two beautiful 1950's jukeboxes spring into action, re-creating classic pop music videos in a lip-syncing musical medley. This kitsch duo brings to life some of our favourite celebrity pop-stars from past and present.
Yeshe the Yak by Thingamajig Theatre: 12.30pm/1.30pm/2.45pm (30mins) High Street and Abbey Green
Yeshe is a gentle, mysterious and curious yak. He's very fond of children especially those who might carefully stroke his nose or tickle his fringe.

Plus…
Lily Fortune – Pirate Stilt Walker: 12pm/1pm/2pm (30mins) High Street and Abbey Green
Drumskullz Drummers: 3.15pm (20 mins) High Street and Abbey Green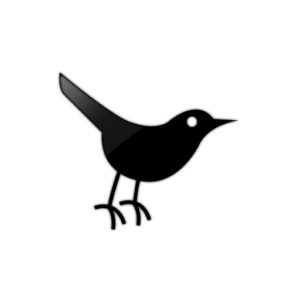 ---
Sat 29 April (12-4pm)
The Crow House by Circo Rum Baba | Belle Vue Hotel by Bash Street Theatre | New Show by Battle Youth Street Theatre (pilot version) | Dolly Delicious – Day of the Dead Stilt Walker
Exact timings tbc
---
Sat 28 May (12-4pm)
Hodman Dodmanott and Sally Forth by The Flying Butresses | The Ugs | New Show by Battle Youth Street Theatre (final version)
Exact timings tbc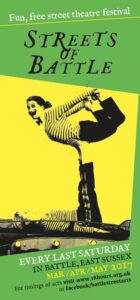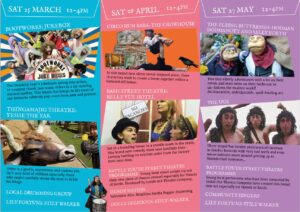 Thanks to our supporters