Hold on to your hats because the FREE annual community festival is once again here!
We're bigger and better than ever with an impressive line up! Come along and visit the Music and Dance zone, Circus Zone, Storytelling Zone and Community Zone for all your entertainment needs! 
In the evening we have performances from Scott Chisholm and The Sexy Legends, vibrant and exhilarating SPARK! and our headliner act Gabbidon! 
 | DAYTIME: 12 pm – 6pm |

 

                            
 | PARADE: 3PM | 
 | EVENING: 7.30 pm – 9.30 pm | 
TIMINGS FOR PERFORMANCES TO BE CONFIRMED.
Please go to the St Leonards Festival Website for more information. www.stleonardsfestival.org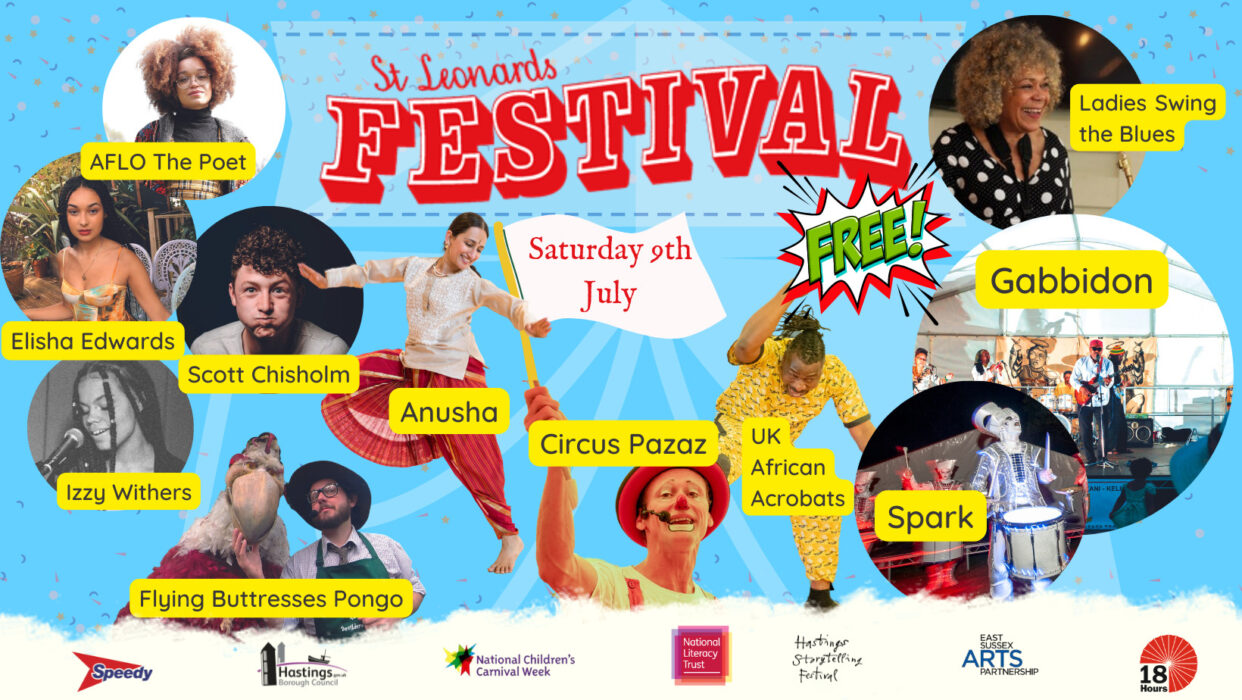 Support local! Come and find out about local community groups, charities and explore our market!
See the likes of:
– Afri- Co- Lab
– Band of Brothers
– Booyah Vitality
– Hastings & Rother Rainbow Alliance
– Hastings & Rye Palestine Solidarity Campaign
– St Michaels Hospice
See performances from Mad Morris Jack
Plus food from the Plant the Seed and Mama Putts
---
Music and Dance
MC: Sue Tilley
12 noon: Drumming Circle
Kay Iris
Cold Hearted
Christchurch School Choir
St Leonards Dance Troupe
Ladies Swing the Blues
Reshad Rahman
Gizmo
Thomasin Trezise
Silver Swans
MK Dance
Izzy Withers
Elisha Edwards
AFLO The Poet
Emmanuel the Magnificent
Mike Willis & Tom Fryer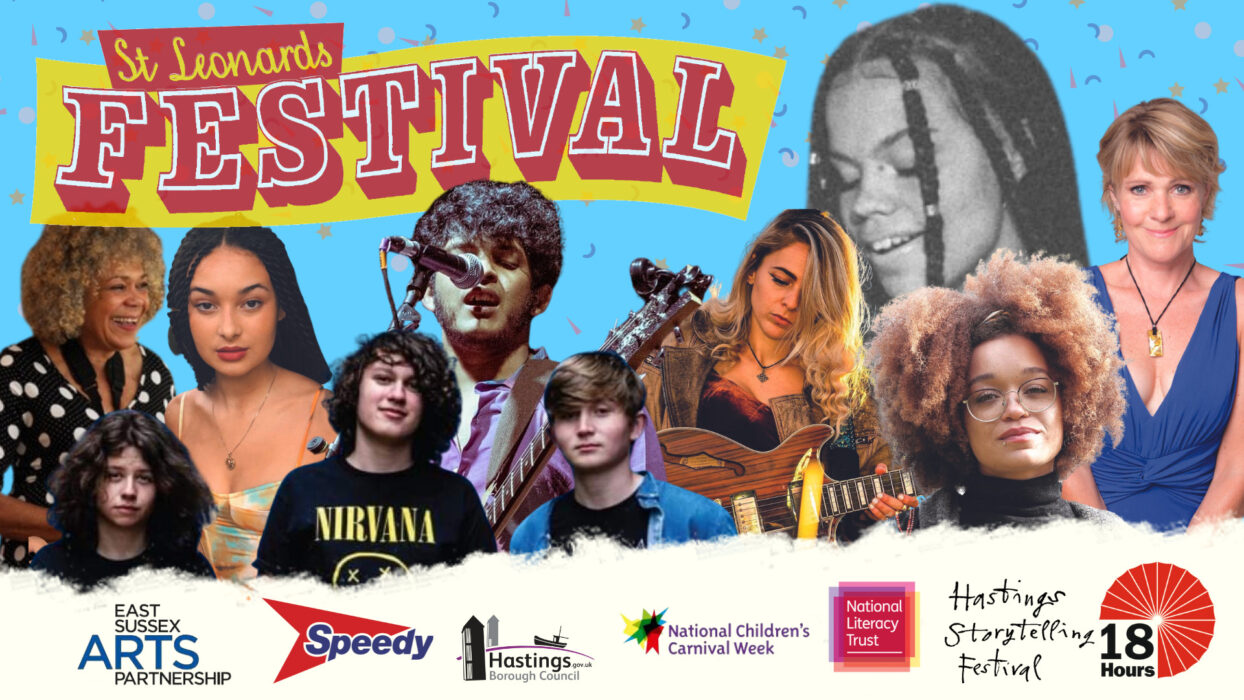 CIRCUS
MC: Matt Pazaz
Circus Pazaz
UK African Acrobats
Xena Flame
Look out for Dolly Delicious and Natalie Gathi while you're exploring the festival!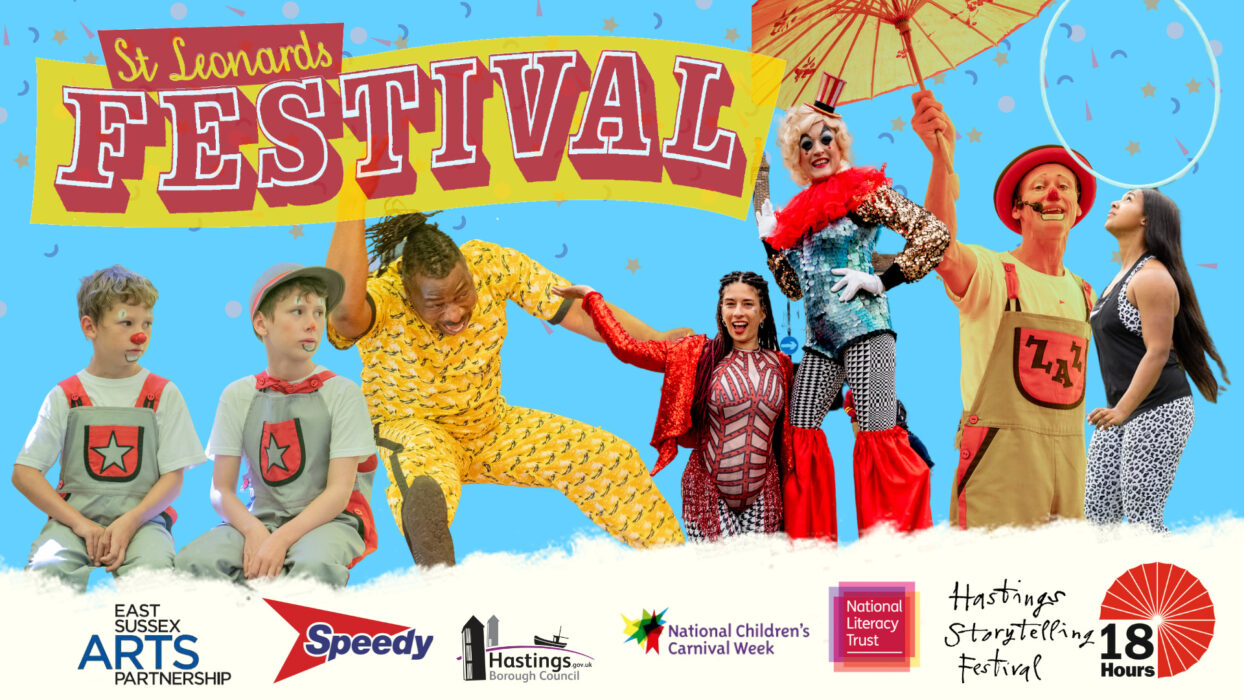 ---
Storytelling
12 pm – 2 pm: Carnival Workshop with Loulou Cousin
Anusha Subramanyam
Flying Buttresses: Pongo
Richard Storybeard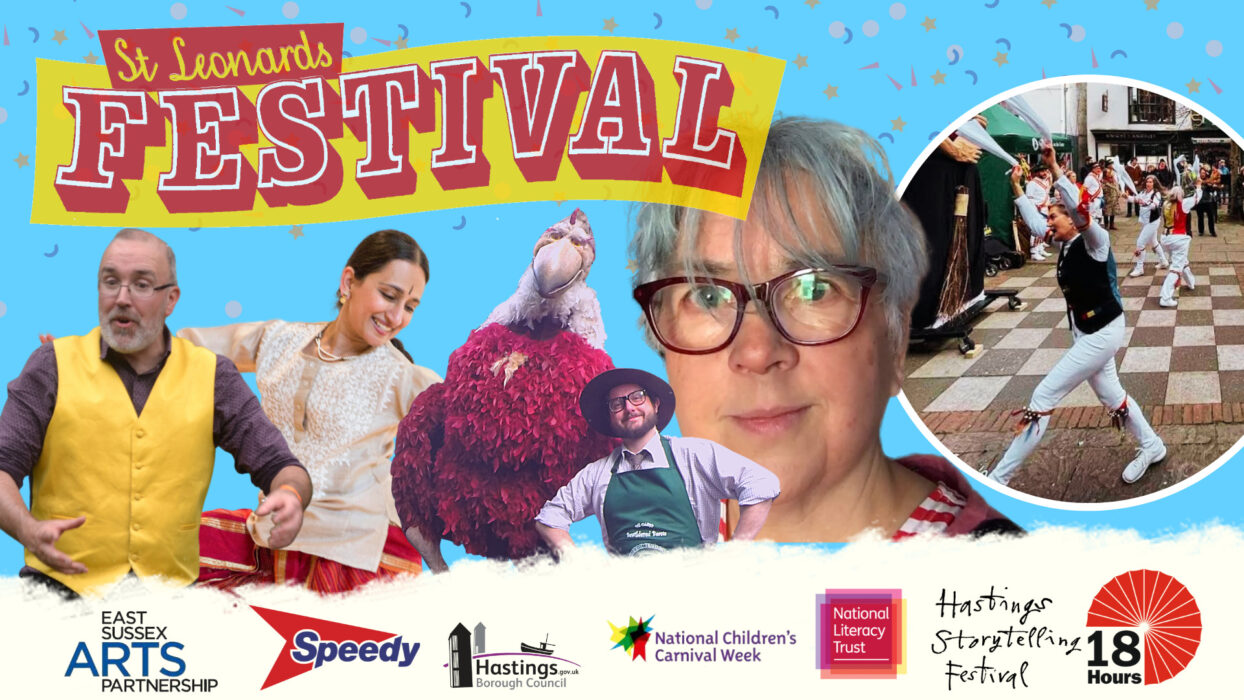 ---
EVENING
Fill your night with reggae from the legendary Gabbidon, spectacular drumming from spark and wonderful performances from Scott Chisholm!