For Puddings and Pathways, 
Circo Rum Ba Ba
 performed a hilarious outdoor theatre piece based on the Battle of Hastings, The Bayeux Tapestry and the women involved that you may not know about!
Three separate scenes with original music, acrobatics, unicycling, fire eating and loads of audience participation!
Watch the full video here 
Puddings and Pathways is a show in celebration of the regenerated 1066 Country Walk. Circo Rum Baba will be performing their show '1066, What Women?' a light hearted look at the forgotten females of 1066 told in three scenes at three venues along the 1-66 Country Walk. Go on foot (4.3km one way) carshare, or train to Winchelsea station (1.6km walk from the station). Watch all three or just pop in to see one!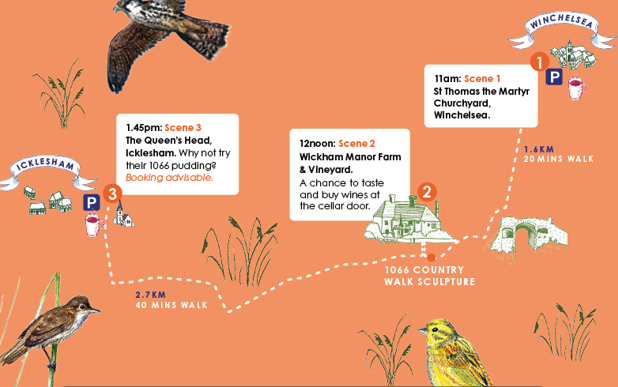 Excellent to see children smiling and people feeling happy

Audience Member