If you would like us to deliver training in your school please email ruth@18hours.org.uk
Connecting Classrooms through Global Learning
(Free training)
You can apply for funding as a cluster of schools or one-to-one school partnership.
The training deepened my understanding of global learning and ways of incorporating it within the curriculum.

Teacher, Sacred Heart School, Hastings
---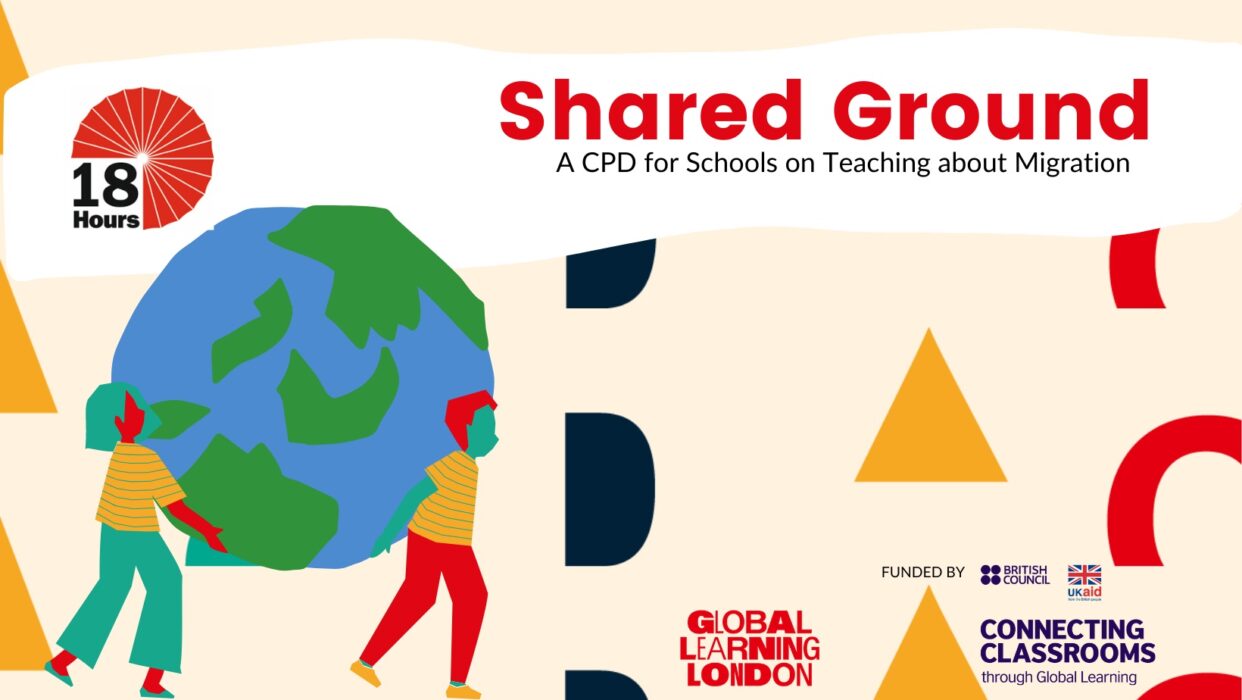 Shared Ground: A CPD for Schools on Teaching about Migration
Two afternoons: 15th and 22nd November 2021, 1.30-4.30pm Online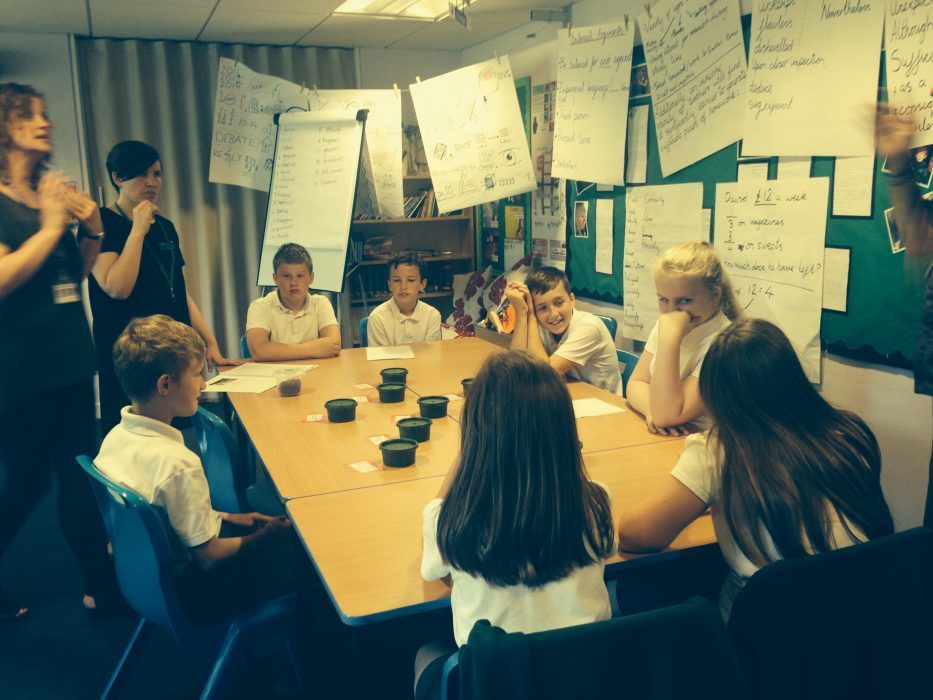 The course is approved by the British Council for delivery within Connecting Classrooms through Global Learning (CCGL) continuing professional development offer. This means that there is funding available for you as an educator working in a state-funded school to complete the course.
Every Shared Ground Migration CPD includes a range of activities. These all support the learning outcomes which are that you, as a teacher or TA, will:
Gain deeper awareness and understanding of the realities and complexities of Migration
Have reflected on their own understanding, views and attitudes towards Migration, considering multiple perspectives
Have increased confidence to explore attitudes and experiences within their school community and understand how to create open spaces for dialogue and critical thinking
Explore a range of effective teaching resources and methodologies to nurture learners' values, skills and attitudes for understanding, engaging with and acting positively on issues around Migration
Have a range of new approaches to support learners to understand global and historical inequality, become more open to difference, identify and challenge racist attitudes and therefore be more able to build relationships based on equity and trust
Have critically applied new ideas and approaches within their own school contexts
Have gained tools to evaluate teaching methods and the impact they have
To book a place please email ruth@18hours.org.uk
This course is also available as a funded whole school training with a minimum of 4 teachers.
I was inspired to think more about my ability to positively influence pupil's opinions on the world around them.

Teacher, Hankham Primary School, Rother